Looking for the most detailed and up to date Indonesia and Bali Honeymoon Guide for 2024? Well, you are in the right place. If you are at the beginning stage of your honeymoon planning in Bali and still undecided on the destination, then you need to stop in your tracks and make the right choice now. Indonesia is evidently one of the most vibrant, beautiful places in the world and can be explored luxuriously, without spending all of your savings. Bali and Indonesia are well known for occupying strong spiritual energy that radiates a natural feeling of romance, positivity, and freedom. This energy has brought holidaymakers and honeymooners from every corner of the earth, far and near, to visit this powerful place situated in the heart of Asia. Indonesia consists of 17, 508 tropical islands with Bali being the most desired. Bali is located in West of Lombok and East of Java. In dozens of experts and millions of travellers opinions, this island is said to represent the finest culture, cuisine, adventure and tranquility the country of Indonesia has to offer. This is evidently seen as Bali has been awarded one of the World ́s Top Destinations on Trip Advisor's Choice Awards for 2019. The abundance of stimulating activities and the extraordinary way of local life can be overwhelming when planning your one-time only Bali honeymoon in 2023. Because of this, we have simplified your life and compelled the best, most concise Bali and Indonesia Honeymoon Guide for 2023, answering all your typical questions about this dream destination.
1) What is Bali and Indonesia like?
If you genuinely feel at peace when surrounded by nature, then this is definitely the Bali honeymoon destination for you and your fiance! The country and island boasts rolling green rice fields, tropical jungles, mighty high volcanos, bright glowing ocean reefs and crystal blue seas with glossy waves that will calm you instantly. The depth of culture in Indonesia is extremely mesmerizing and a feeling of respect towards the locals is easily established. The loyal faith of their religion, which is the majority Hindu (in Bali) can be observed by the rituals they perform on a daily basis and the days of holiday that they devote to the Gods throughout the year. The influx of nearby Australians to the island, has brought a western influence to the island, which maintains a good balance and combination of tradition and modernity. You can enjoy the original architecture and delicious Indonesian cuisine delicacies on one day , and the next, find the trendiest cafe (with super fast WIFI) while indulging in the finest vegan meal you have ever tasted! Budget wise, there is luxurious accomodation for all price ranges and no matter where you go, you will be surrounded by positive people, outstanding landscapes and all year round sunshine.
2) When is the best time of the year to visit Bali and Indonesia?
Indonesia is situated about 500m South of the equator and so it tends to be relatively hot all year round. This tropical climate has 2 definite seasons; the rainy season and the dry season. The rainy season in Bali can be any time from November to March with December, January and February being the wettest. It usually rains either in the morning or afternoon and does not last long. This time of the year is much quieter and less touristy. So, if you struggle with crowds of people and don ́t mind a little drizzle, then this is the time to book your Bali honeymoon and this Guide for 2023 should help you with it. However, on the contrary, the dry Summer months from April to September are the most popular because you are guaranteed sunshine every day. This positively affects the visibility and cleanliness of the sea water making snorkelling, surfing, diving and any other water sports more enjoyable. Another variable to note when pinning down the perfect dates, are the Australian school holidays, which are around the first week of April, the first week of July and the last week of September. Bali and indonesia will, without a doubt, be fully packed with family holiday makers during this time.
3) What are the Visa requirements for a honeymoon in Bali?
The first thing to do when planning your Bali honeymoon (even before booking your flights) is to check your countries visa requirements for Indonesia. Most countries are able to visit the country visa-free for up to 30 days. However, the following countries have to apply in advance: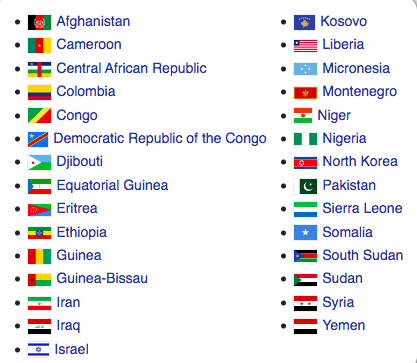 If you would like to spend more than 30 days in Bali honeymoon, then you are able to purchase a different Visa on arrival at the airport Bali. This visa allows up to 30 days and can be extended for another 30 days only, through a visa extension agency allowing a total of 60 days in Bali. The following countries are allowed to apply for this extension:
4) What mistakes should I avoid when on our Bali Honeymoon?
The correct etiquette can be hard to establish and understand when you are visiting a new destination such as Bali, Indonesia on your honeymoon and are unaware of the cultures expectations and ways of communication. This is especially important in Indonesia as the locals are very friendly and like to ask questions to get to know you. See below for the most appropriate Etiquette Guide in Indonesia for 2024.
The religion in Indonesia is primarily Muslim. You can also find Christianity, Hindu and Buddhism within Indonesia. Bali, Nusa Penida, Lebongan and Ceningan are largely Hindu. Christianity is most common in Papua, West Papua, East Nusa Tenggara, and North Sulawesi; and Buddhism is most popular in Riau Islands, Bangka Belitung, North Sumatra, and West Kalimantan. In Bali it is important to be respectful of closed off roads dedicated to religious ceremonies and to understand their universal rule of religion, which states "Judge not, lest ye be judged". In Muslim areas of Indonesia, such as Lombok, it is rather difficult to buy alcohol as it is prohibited, however there are of course bars, restaurants and hotels where you can buy and enjoy alcohol freely.
Indonesians do not like conflict at all. Saving face is very important to Indonesians. So any kind of conflict or disagreement should be resolved in a private space. This means that public outbursts of humiliation are considered rude.
Do not walk down any private streets in Bali without asking someone working outside "Boleh?" - "May I?". The same goes for if you would like to take a photograph of a local.
Never use your left hand for anything, as this is usually the hand used to wipe yourself in the bathroom. Sorry left handers.
Do not wear your shoes inside the house. It is important to remove your shoes as a sign of respect in Indonesia before entering a building, unless they tell you to do otherwise.
Be nice to the Indonesian police. If the police stop you for any reason, even if you are not in the wrong, be sure to remain polite and calm as they do not react well to anger.
Only drink bottled water. Bali belly is a real thing. Make sure to keep your mouth shut when you shower, brush your teeth with bottled water and avoid home made ice cubes (better to be safe than sorry).
Good service is rewarded with a tip. Tipping is not customary in Bali, however some restaurants will add a service charge to the final bill. If it is not added and you are satisfied with the overall experience, an extra something (5-10%) is well appreciated.
Do not change money at a random money changer on the side of the road. Make sure to change money at the bank or a reputable store such as BMC
5) What are the best locations to visit when traveling to Bali and Indonesia on a honeymoon?
Bali and Indonesia have many special places to consider visiting. Every area is so diverse in nature and atmosphere, and it's important to move across the island not missing these hidden gems. In this Bali and Indonesia Honeymoon Guide for 2023 we have outlined the most sought after places within Bali and its surroundings. It is best to pick the areas that resonate with you and your expectations.
Honeymoon in Ubud Bali is a must.The quaint city, away from the sea boasts rolling bright green rice fields, a monkey park and a spiritual atmosphere offering yoga and meditation practices, delicious plant based cafes and a vast amount of wildlife. The centre holds life with tourists browsing the markets.
Surf culture awaits you in Uluwatu. The waves are more advanced here but can be viewed from the beach or cliffs in awe. The beaches are postcard beautiful and what makes it different to other locations in Bali and Indonesia is that the hills alter the structural plan making it feel less crowded, and easier to breathe than some other parts of the island.
Nusa Dua has more of a slow paced lifestyle and is known for its abundant ocean life and plenty of water activities. This area is upscale and has many luxury hotels perfect for relaxation during your honeymoon to Bali and Indonesia.
Seminyak for Honeymoon in Bali is absolute bliss! This spot is home to tons of sleek hotel bars, high end shopping and trendy restaurants. This upmarket beach resort area is a must, if you are looking to dress up and have a night on the town.
This is by far the most popular place in Bali. Very westernized and full of expats, the energy is hard to explain. Vegan cafes, beach clubs, nightclubs, boutique clothing stores, fun waves, co-working spaces & pool bars. This popular spot has an explosive young culture of vibrant, beautiful proactive people.
Far East of Bali at the foot of Volcano Mount Agung, you will find the Dive city Amed, where the most lively coral colonies await your exploration. Whether you choose to snorkel or dive, you will thoroughly enjoy. If you would like to wake up to peace and quiet, and absolute bliss next to the ocean, then Amed is a gem.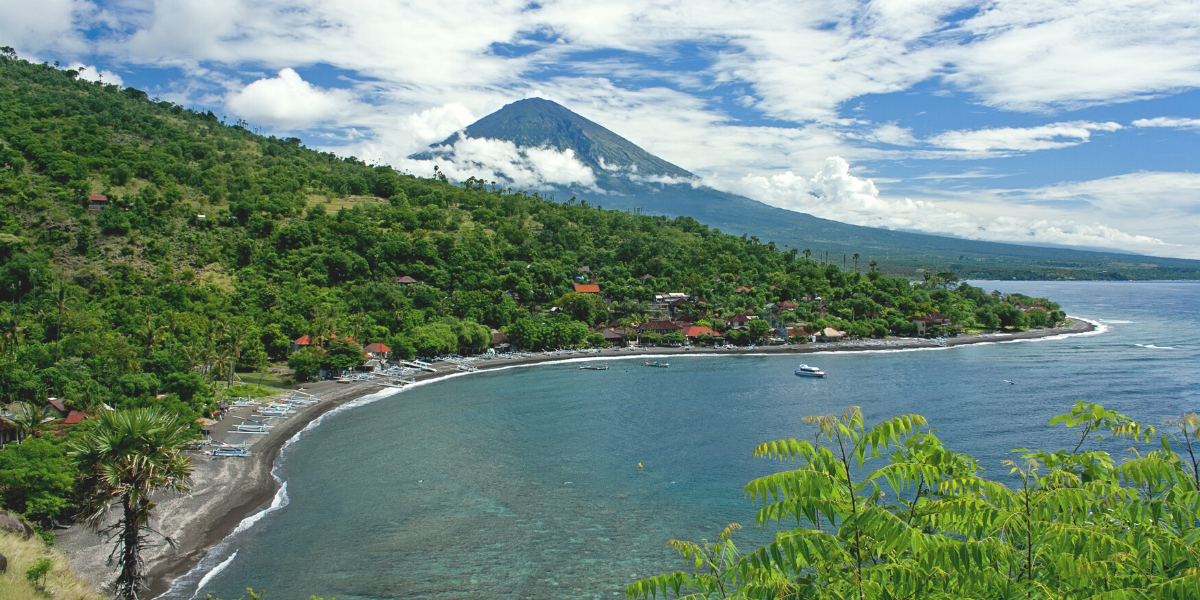 This area is a fishing village close to Kuta, with a much slower pace of life. The golden sand beach front is full of seafood restaurants. During the day, you can get active swimming, snorkelling or surfing and in the evening you can appreciate the sunset with a fresh catch of the day. A Jimbaran honeymoon would be super relaxing and crazy romantic.
Munduk Region, Pemuteran and Menjangan & West Bali National Park
If you are looking for a romantic Bali holiday off the beaten track and less touristy then this holiday package may be for you. If you pick this trip, you will be staying in eco-resorts situated close to nature and friendly wild animals. With cooler weather and a very remote atmosphere, the Munduk region is known for exquisite waterfalls and windy roads. Pemuteran is a small fishing village situated far from the holidaymaker crowds and can be travelled by bicycle or scooter. The coral reefs allow for easy snorkelling and the monkey temple is a must see. Menjangan is an island just north of Pemuteran and makes up part of the West Bali National Park. It can be visited by boat and you can dive and snorkel on the most beautiful reef as the visibility is next to perfect all year round. If you are lucky, you will spot the rare Java Rusan deer on land. West Bali National Park is one of the hotel locations for the Romantic Escape Honeymoon Package and has a vast amount of forest, savanna, mangroves and rare animal species such as wild cattle and starlings.
Gili Air, Gili Tarawanga & Gili Meno
Gili islands for honeymoon are magical and dreamy. With only horses & bicycles for transport, you are truly in a peaceful paradise viewing some of the best sunsets. Our favourite is Gili Air for Honeymoon because this island has a perfect mix between the nightlife of Trawanga and the relaxed atmosphere of Meno.
No matter your surf level, Lombok has the right wave for you. This island has the 2nd highest Volcano in Indonesia and is largely untouched in comparison to Bali, which makes for a romanticly quiet stay on your bali honeymoon. Simply snorkel here and you will see reef sharks, rays and turtles. Remember this island is Muslim, so respect accordingly.
This picturesque island is located South East of Bali and makes up the Nusa Penida District. With limestone cliffs, mangrove forests and white sand beaches, this paradise is for those wanting to relax in total tranquility. Activity wise, there is snorkelling, forest walks and cheap eats to discover. Making a stop in Nusa Lembongan for honeymoon would be magical.
This is the main island and district of Klungkung Region. From magnificent caves to huge cliffs, white sand beaches to captivating waterfalls, this place needs to be on your Bali and Indonesia Honeymoon list. Go diving and experience the exquisite sea life that attracts reef sharks, sun fish and manta rays.
Sumatra is a tropical island to the North of Indonesia and is known for its wildlife, natural beauty and smoking volcanoes. Here you must swim through the canyons, taste the native delicacies and go orangutan trekking through Bukit Lawang.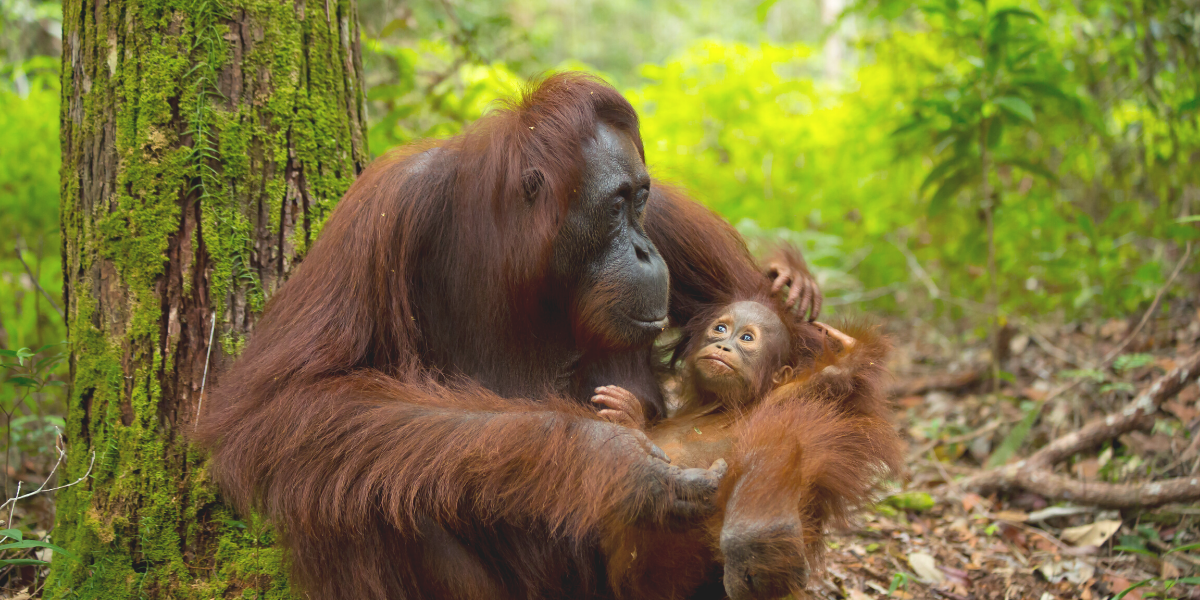 As the name suggests, it is home to the Biggest lizard on earth, The Komodo Dragon. Tourists are drawn to this island due to its array of lush greenery, clear blue waters, dry savannah and white sands. Aside from the komodo dragon, you can spot dolphins, deer and sea turtles in the area.
Occupying 3/4s of Borneo, the wildlife here is out of this world. You can find the most intelligent primates of them all, orangutans as well as proboscis monkeys, hornbill birds, wild boars and deers. Fascinate yourself with the indigenous tribal people, get up close and personal with stingless jellyfish and pygmy seahorses and feel the adrenaline rush hiking the Borneo jungles.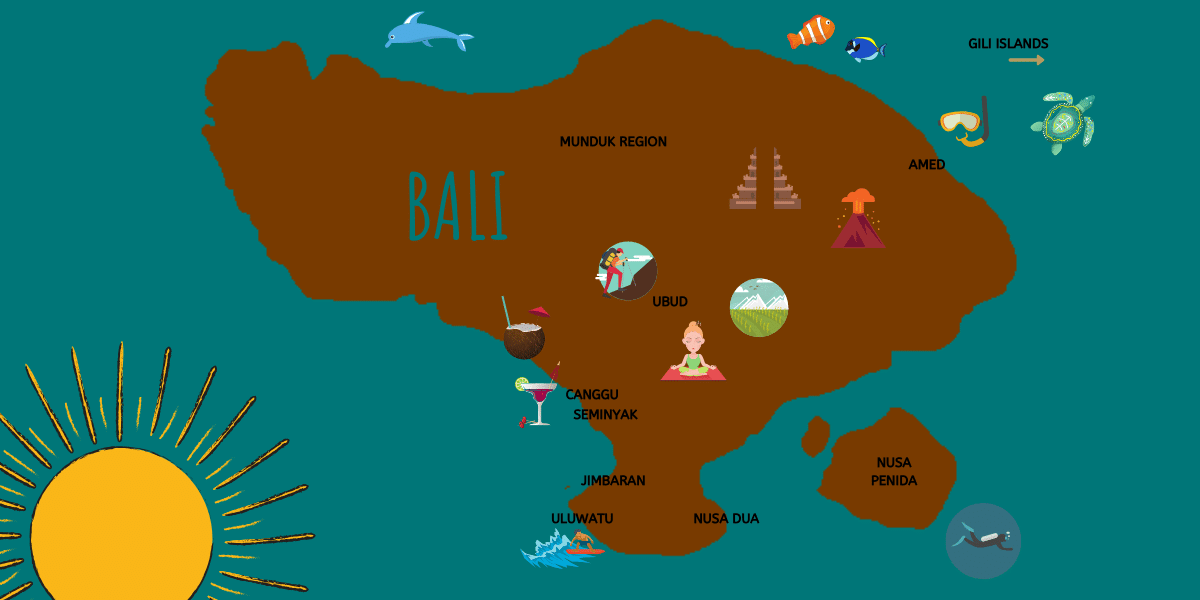 6) What activities can we do in Bali when we are there?
Bali and Indonesia are jam packed with activities for all age groups and the country caters for all desires. Whether you want to learn something new, feel mesmerized by breathtaking views, seek out some fun or bask in relaxation and sun, you can find it. We have put together a list of the top activities and guided tours that this magical place has to offer during your honeymoon in Bali:
1. Bali has a large selection of waterfalls which are easily accessible. Taking a Waterfall tour may be the easiest way to visit the best of them, coming away feeling refreshed with beautiful instagrammable shots.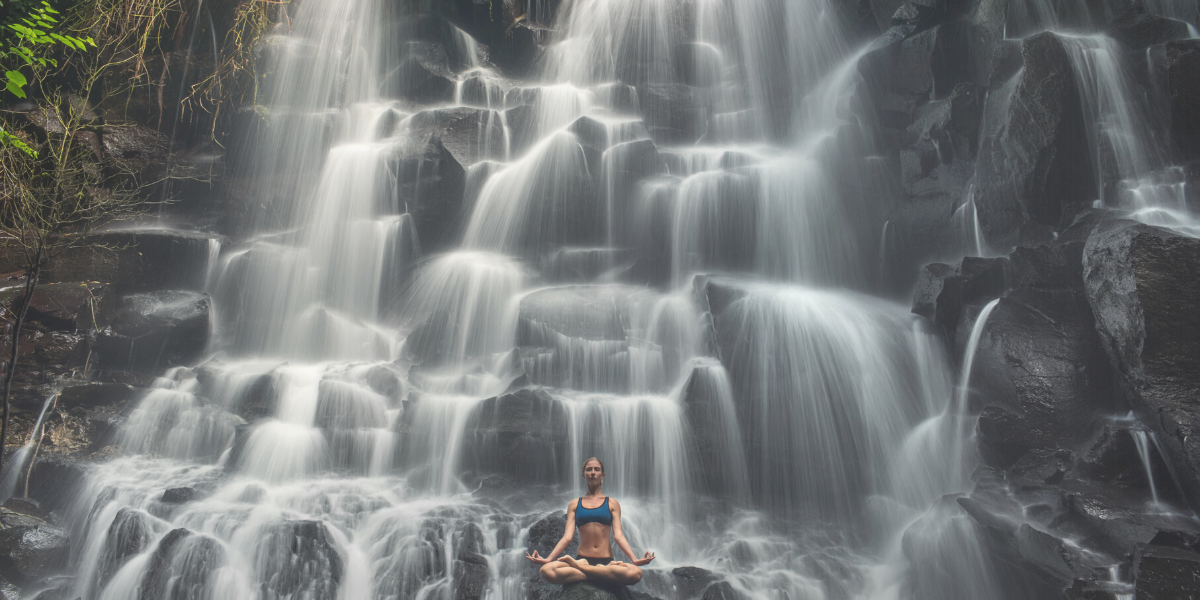 2. Learn how to surf in Kuta or Canggu. The waves here are perfect for beginners and this energetic sport will bring out the kid in you for sure. Take a Surfari Guide and get the best private coach, who will guarantee you standing on your first wave in no time in Bali.
3. If you have tasted the Indonesian cuisine before, then you will know that the locals are incredible chefs. Take a Balinese Cooking Class to have a hands on experience where you will learn how to use Indonesian herbs, spices and ingredients to create many traditional healthy, cleansing Balinese dishes such as Gado-Gado, Nasi Goreng and Babi Gulung.
4. Watch the Bali sunrise from the top of a volcano! Mount Batur boasts the most spectacular panoramic views of Bali and the surrounding islands. The Mount Batur Guided Tour is not for the faint hearted, however the reward at the top is out of this world and will be the highlight of your Bali Honeymoon trip.
5. Take the best beach club tour and be pampered to 2 of the most relaxing island style beach clubs where you can switch off, sip on a cocktail, soak up the sun and get deep into your holiday book. Relish in this tropical ambiance and be amazed by world class sunsets.
6. Check out the best beaches on the island! This tour will ensure you lay eyes on the most crystal clear water and the most beautiful white sand beaches in Bali. You will be chauffeured to Geger beach, Green Bowl beach, Gunung Payung, and Melasti beach. Along the way you will see hidden caves, stunning views, monkeys and towering rock formations.
7. Take a guided tour to see the Temples and Ancient Villages. Diving deep into the heart of Bali, its culture and religion is worth the experience. Let the master craftsmen show you their processes and allow you to peruse their authentic souvenir creations. Visit the sacred temple of Tirta Empul, the Gunung Kawi monument and the Antonio Blanco Museum. The trip will take you past the amazing green rolling hills of the Tegalalang Rice Terraces and the Goa Gajah Elephant Cave. This trip will allow for breathtaking photography, and a true understanding and new respect for the local history.
8. A Bali Honeymoon would not be complete without a romantic dinner in a private cave. The sunset in Indonesia is exquisite and what better way to enjoy it than on the beach, under a candle lit cave with some delicious wine, gentle music and tasty cuisine. Your honeymoon complete.
9. Go for a Traditional Balinese Massage. This type of massage is a deep tissue, full-body, holistic, mood boosting massage. Usually the treatment takes 1-2 hour and incorporates reflexology, stretching, acupressure and aromatherapy. The purpose is to stimulate the blood flow and bring a sense of relaxation to the body. If you are in need of rejuvenation, stress relief and rebalance, the Balinese Massage will heal you physically and spiritually. There are numerous day spas in all areas of Bali and Indonesia and you should pay anything from 10 USD upwards for 60minutes. It is in your best interest to not pay anything less, as the quality will match the price. Apart from the Balinese massage, you can indulge in a hot stone massage, reflexology massage, Swedish massage, Shiatsu massage and French massage. If you would like some advice on the best local spas, the The Seven Holiday will be happy to guide you to the best quality spas in the area you are staying.
10. If you are up for an adventure, feel at ease on a boat and crave to be close to the ocean, chartering a yacht to sail or cruise for the day is the most stimulating and leisurely way to spend a day or week on holiday in Bali and Indonesia. Feeling the ocean breeze and warmth of the sunshine while visiting some enchanting islands really makes for a perfect honeymoon. The best part is that The Seven Holiday has made this activity affordable. Check out the yachts we have on offer and find the perfect one for you!
7) What is the food like in Bali and Indonesia?
Indonesian cuisine is based upon the indigenous culture and has some foreign influence of Middle Eastern, Indian, Malaysian and Chinese cuisine. You will often find the traditional dishes include rice, noodles, and soup. Vegans and vegetarians will be delighted by plenty of restaurants offering alternative tempeh and tofu dishes. The western influence of Australia and Europe has brought in an influx of trendy health cafes, specialising in gourmet toasts, smoothie bowls, alternative milk coffees and superfood salads. Seminyak and Canggu are home to tons of cool cafes and hip restaurants where you will be exposed to world class dishes which embody deliciousness and mega nutrition. If you´re itching for mouthwatering breakfast, make your way you Crate in Canggu where you can choose from artisanal poached egg & avocado or a perfectly sweet & crunchy smoothie bowl. However, if you are up for a romantic beach front, sunset dinner then head down to Ku De Ta in Seminyak where you can choose from an array of tasty rich dishes of meat,seafood or pasta. Canggu and Ubud are well known for the food scene which is very accommodating for vegans. Here Vegans are offered the most delicious vegetable, tempeh and tofu prepared meals including salads, wraps, super bowls, pizzas, pastas, smoothie bowls and coffees! So if you are interested in this kind of cuisine then visit Zest in Ubud or The Shady Shack in Canggu and be sure to find what your heart desires!
Additionally you can eat at a warung. A "Warung" is known as a local restaurant where you can either order from the menu or serve up from a buffet style of delicious Indonesian dishes for not more than $2. Indulge yourselves in meat, fish and vegetarian options. If you would like to be guided to the best Indonesian cuisine and wowed, then take this Local Food Safari.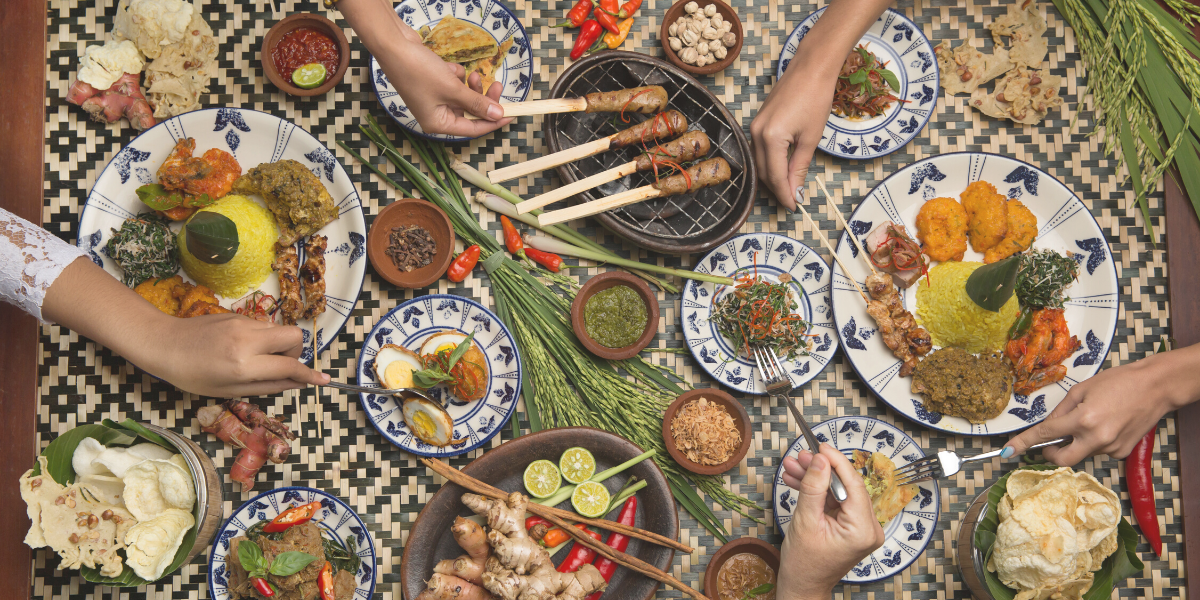 8) What beach clubs would you recommend?
Bali and Indonesia are swarming with the most up market , stylish beach clubs where you can sip on hand crafted cocktails, soak up the sunshine and refresh in the glittering pools on your ultimate Honeymoon. These beach clubs have super comfortable sunbeds, good music, tasty meals and excellent service. The top beach clubs to visit within Bali are Finns in Canggu, Sundays Beach Club in Uluwatu, Omnia and Ulu Cliff Day Clubs in Uluwatu, Potato Head in Seminyak, La Brisa in Canggu and The Lawn in Canggu.
If you have read through this ultimate guide and taken note, you will realise that a romantic honeymoon in Bali and Indonesia will blow you away. If you are all caught up in the planning of your wedding and need the expertise of a travel agency on the ground in Bali, then contact us now and get a free consultation. Not only will you be relieved of Bali Honeymoon planning pressure, but you will get 5 star quality food, service and transport at an exceptionally good rate.