There is nothing on earth more exciting and unique than a luxury holiday in Bali - world's only 'Island of the Gods'. Bali lies in the centre of the Indonesian archipelago and it is one of the world's most popular tourist destinations. The Island is a true paradise and therefore Bali luxury holidays have become big business over the years.
Holidays usually fall into one of two categories, first travelers could choose a resort holiday in one of the 5 star Bali luxury hotels. This kind of accommodation is fantastic as you not only do get to enjoy great amenities and excellent services by professionally-trained staff of five star island resorts, but you can also be sure that the majority of these luxury hotels are situated in exciting, highly sought-after and also extremely beautiful areas like Nusa Dua, Ubud, Seminyak or in Jimbaran.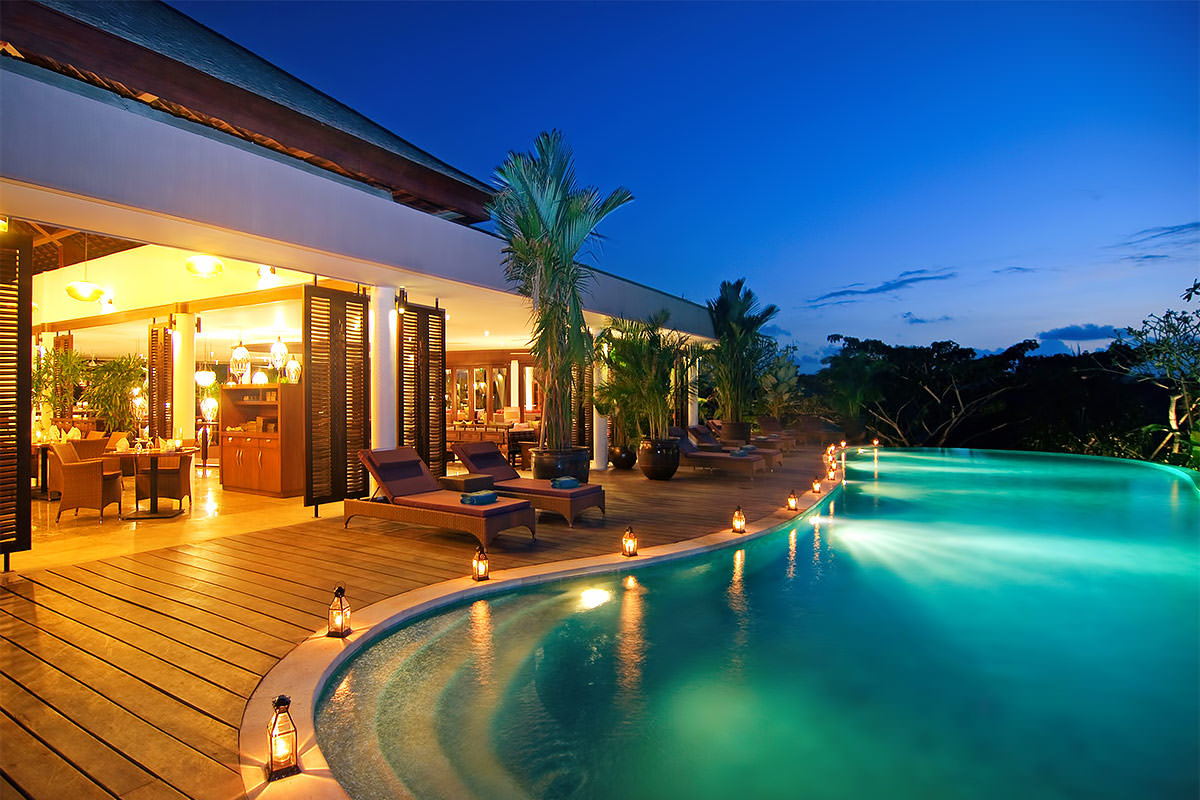 The five star resort options are a great idea if you are looking for the ultimate no-hassle Bali luxury holiday. Having said that, it becomes even better when looking at luxury holiday packages in Bali for a full-blown all-inclusive stay on the island with tours and activities taking you to see the highlights and the hidden secrets of Bali.
The most amazing luxury holidays in Bali are no longer only accessible to the wealthiest people living on this planet. We are an experienced, professional travel agency, based right here on the island of Bali, driven by a dedicated team of local Balinese and Western Bali Experts. We are specialized in tailor-made holiday packages for great value luxury stays on this magical little paradise island.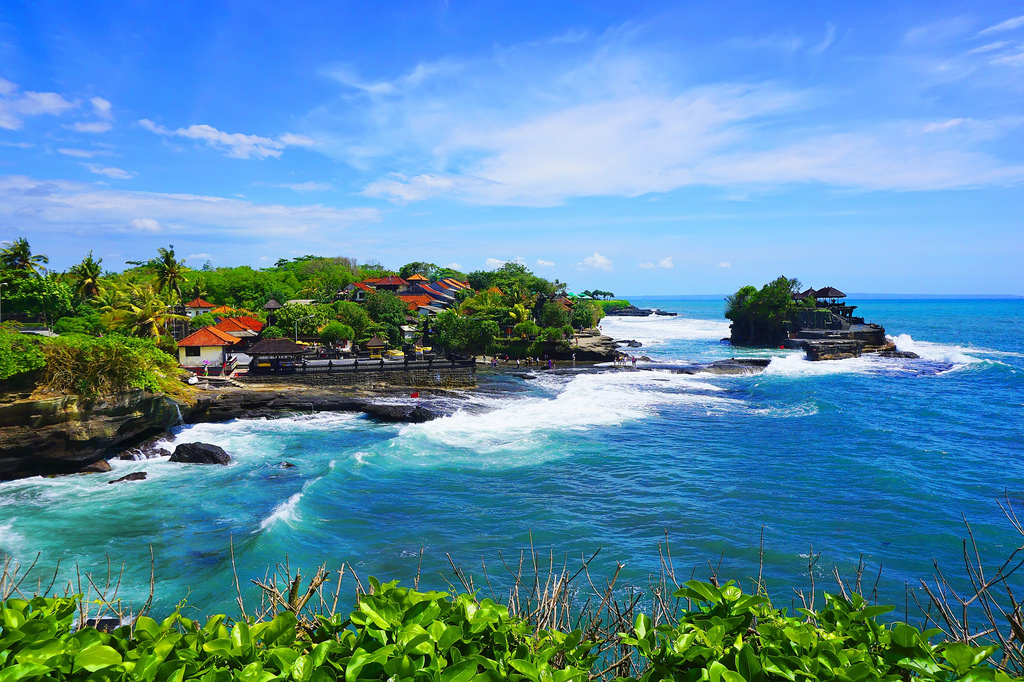 With our insights, connections and knowledge of this island, we can offer truly competitive all-inclusive luxury Bali holidays, customized to the personal wishes of our clients. Our key values form a triangle of personal attention, unique experiences and local prices, making your stay a most valuable, memorable and luxurious one.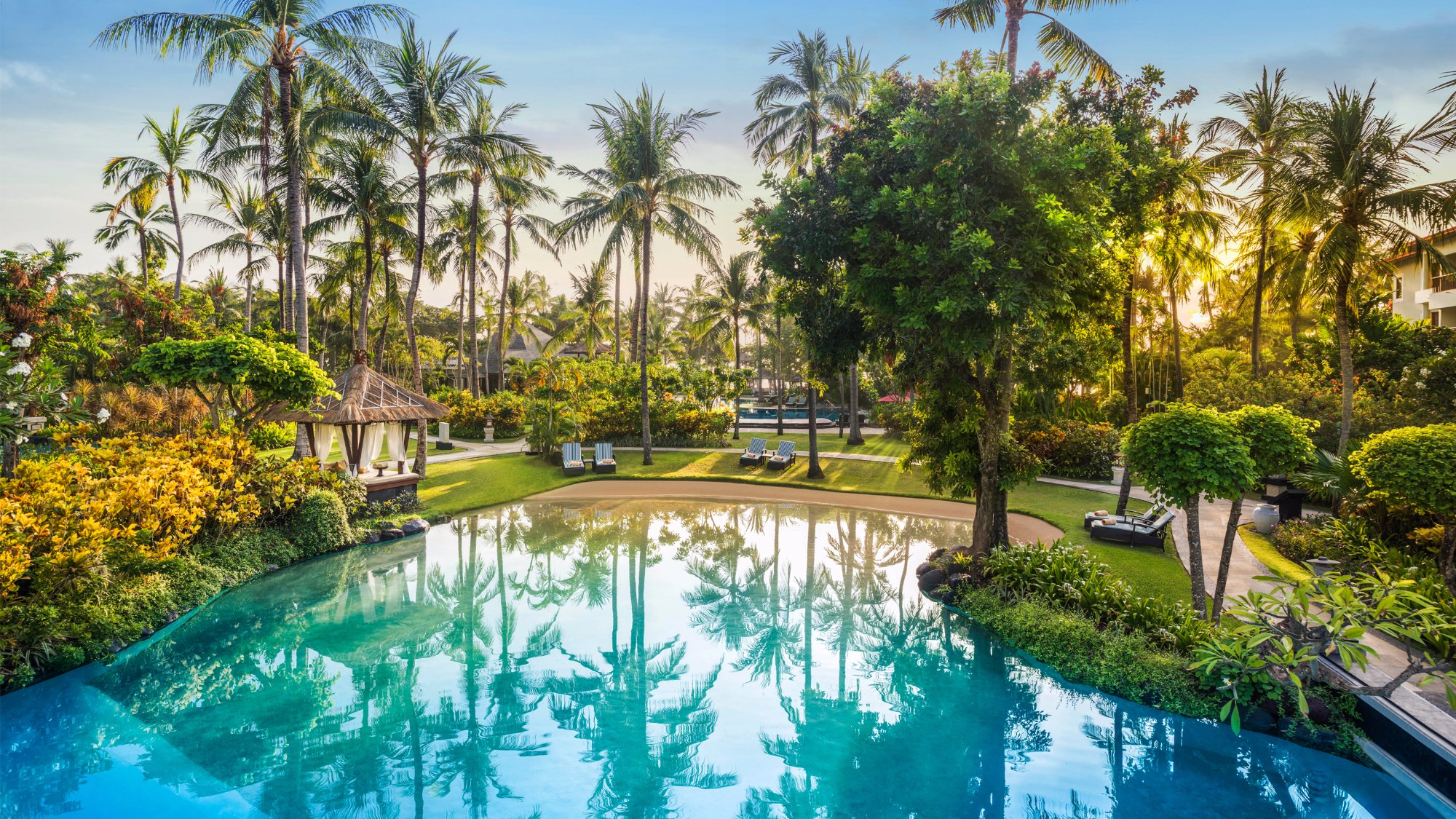 A Bali Luxury Holiday: 5* resorts versus private villas
In the last couple of years, Bali has seen an extensive increase of private luxury villa rentals competing in the holiday rental market. You can book a beautiful stone walled ornate Balinese villa in the beating heart of Seminyak for roughly the same cost as a week in a 5 star hotel. These villas are great for luxury vacations in Bali as they provide a true home away from home.
However, private villas do have their drawbacks as they do not provide the same quality of service one can expect from a true luxury holiday. For true no-hassle five-star luxury holidays in Bali, we recommend choosing a complete holiday package at one of the big ten luxury hotels in beautiful places such as Nusa Dua, Ungasan and Ubud. Think of famous, iconic places like The St Regis, The Mulia, The Westin resort, Karma Kandara clifftop villas, the stunning Grand Hyatt and the jungle paradises Viceroy, Hanging Gardens, Desa VIsesa, Amandari and Royal Pita Maha.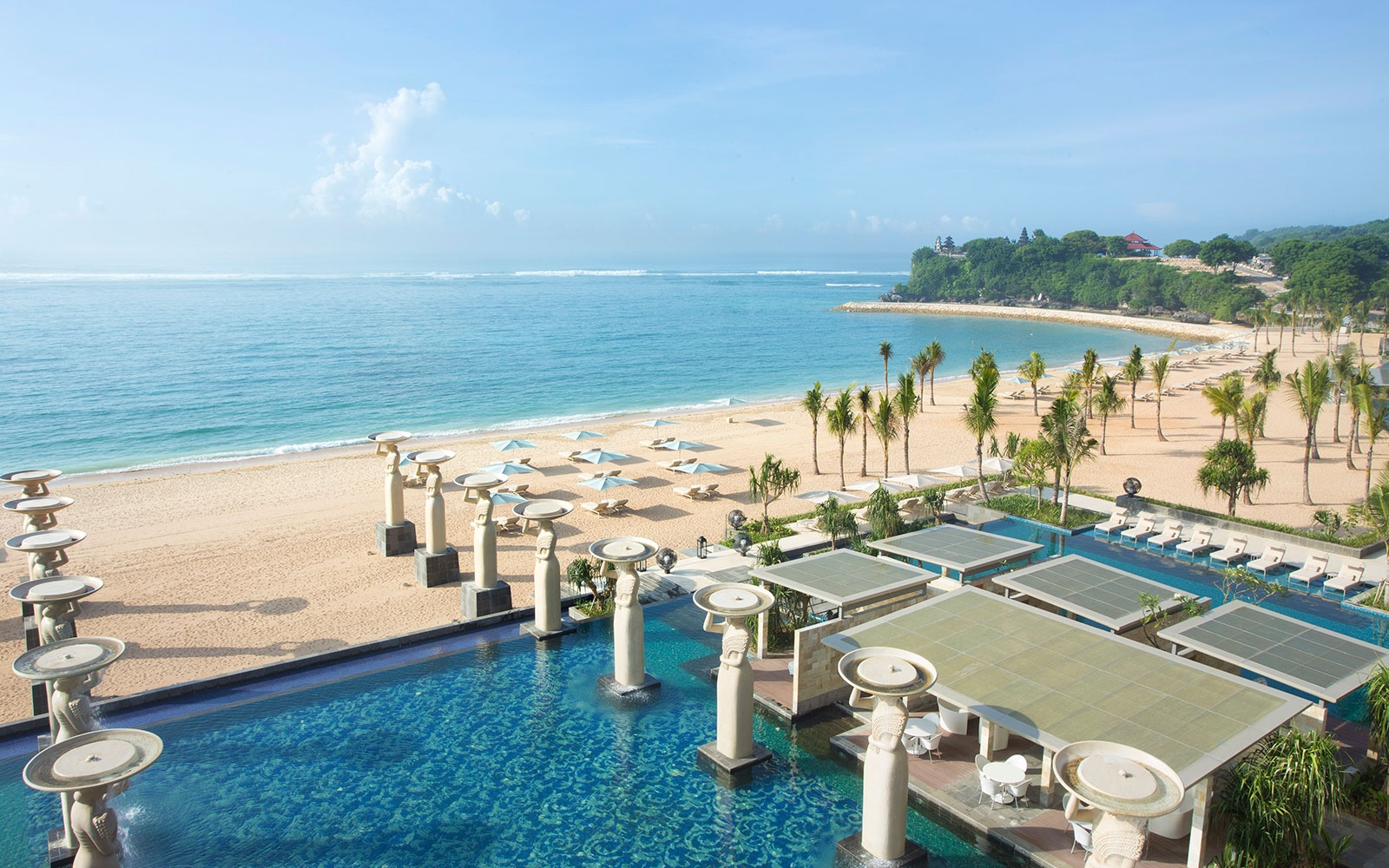 These luxury hotels provide both style and comfort and they boast the most amazing locations that are unbeatable.
A second reason to choose quality 5-star resorts and hotels over private accommodation like villas is their access to other amenities. At luxury resorts, you can expect your room to have access to a beach, a pool, a spa, a gym, and top-notch restaurants. On top of that, it is most likely that not these resorts will also have their own catering/butler service to pamper you and your loved one(s) for the whole duration of your stay.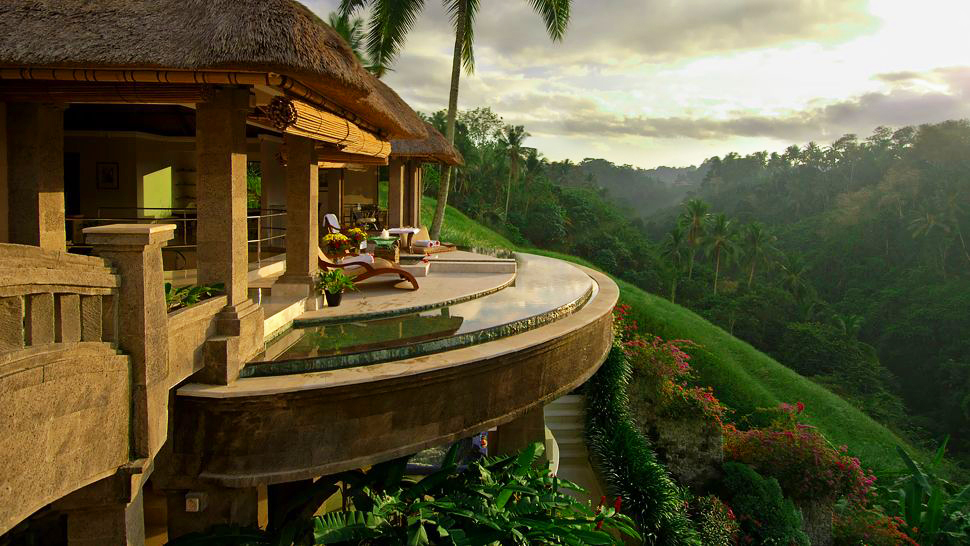 There are even more unique options to holiday in luxury. You can book a private helicopter to pick you up at the airport and fly you over to Viceroy, charter a yacht to cruise to Lembongan Island or even hire your own private island! Let your imagination go wild - the choices are endless and can be as varied as the people choosing them.
One thing is for sure; If you are looking for a luxury holiday in Bali, you have come to the right place! Our team of dedicated travel experts is happy to talk you through all of the available options, helping you create the perfect luxury trip quick and simple.
All-inclusive luxury Bali holidays at sweet local prices
We offer some great value signature packages for wonderful all-inclusive luxury holidays in Bali but most of all, we are here to tailor your holiday package to make this trip a true dream come true. With our guidance, your holiday will be unique and utterly luxurious. You will not only get to stay at amazing 5-star resorts with enviable locations such as Seminyak, Nusa Dua, Uluwatu and Ubud, but you are also in for unique island experiences and activities, included in your personal holiday package.
In collaboration with the most luxurious 5* resorts on the island such as Alila Seminyak, Hanging Gardens in Ubud and The Edge in Uluwatu, you get to bathe in luxury to mind-blowing island views.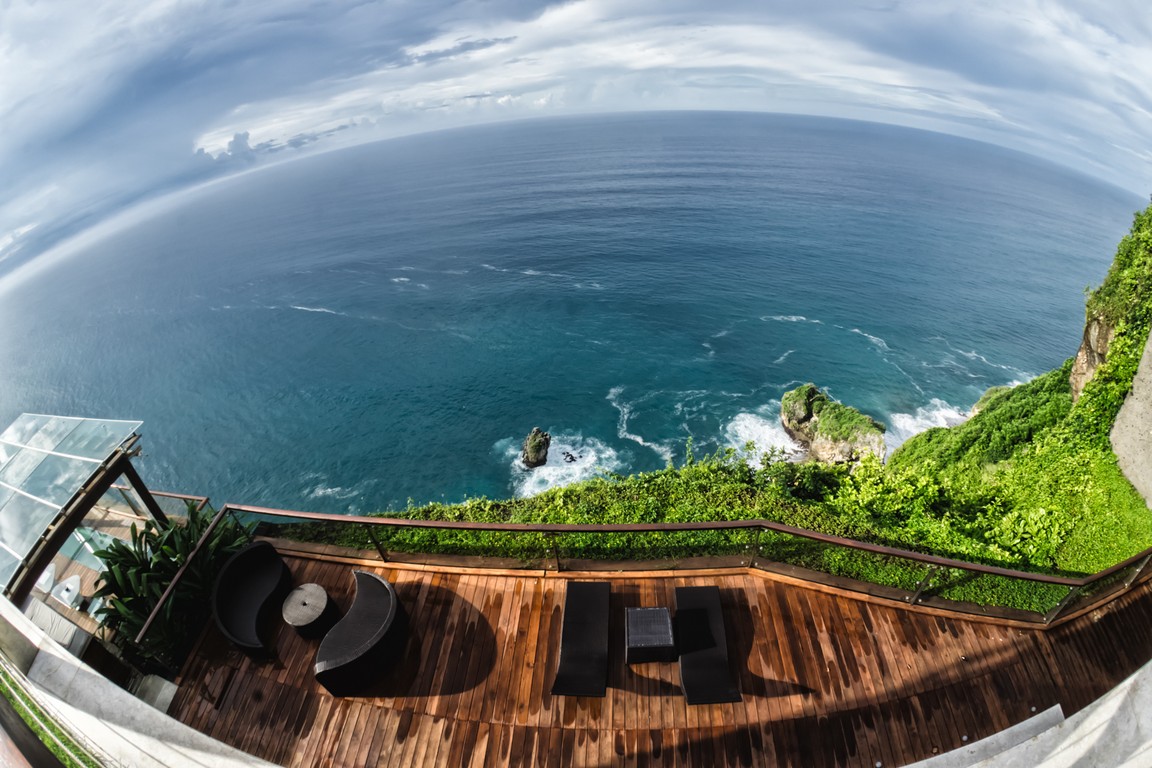 How about staying right at one of the island's most beautiful beaches, at the edge of a high limestone ocean cliff or in the middle of the jungle? We can arrange it! Our holiday packages come with unique experiences ranging from romantic candlelight dinners at unique places, to woodcarving workshops, rejuvenating spa treatments and unforgettable day-trips like sailing to the island Nusa Lembongan on an exclusive luxury yacht.
Romance is in the air
Whether you are on a romantic getaway in Bali or on your honeymoon, this Bali luxury holiday will be one to remember. You will be handed an exclusive guide on restaurants and nightlife hot spots on arrival, showing you where to dine and where to dance.
But there is more! How about a bottle of sparkling wine, chilled and ready to be served upon arrival? Followed by a ready-made flower bath in your private one-bedroom resort villa? There is personal assistance available for the whole duration of your stay at our hand-picked luxury resorts across the island and there is a Travel Expert stand-by 24/7 to assist where needed and handle any special requests.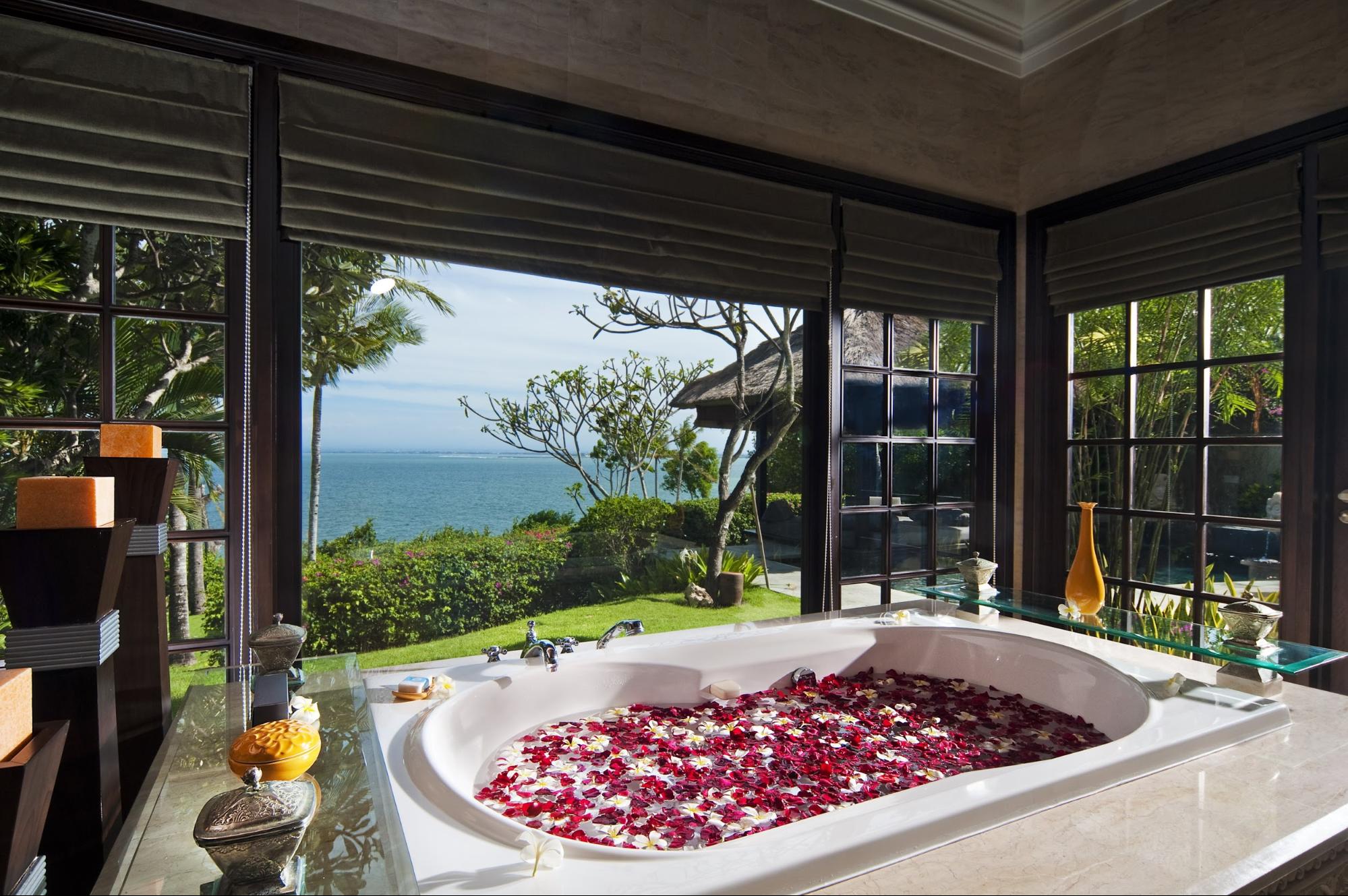 The personal touch
Let us take you by the hand and together - your holiday wishes combined with our expertise - we will create and customize the most beautiful luxury Bali holidays. We have an individual approach and we believe strongly that this is what gave us so many great reviews and happy returning customers since we started out in 2008. Feel free to take a look at our signature packages and remember that we are always ready to assist, answer questions and modify the packages to your preferences.
One thing is for sure - you are in for the ultimate romantic and enchanting luxury holiday in Bali with views that will blow you away, activities to create the most delicate memories and all round luxury at prices you won't believe.
Leave an inquiry and The Seven Holiday Experts Team will match your needs.