I. What does Indonesia offer as a tourist destination?
Indonesia – the world's 4th country by population and one of the most biodiverse places on Earth extends over more than 17,000 islands, less than half of which are permanently inhabited. Home to the Komodo dragon and the wild orangutan, the Balinese traditional dance and the largest Buddhist temple, this country fascinates visitors with its breathtaking natural landscapes, extraordinary wildlife, and diverse culture. With its hundreds of distinct languages and indigenous tribes across the archipelago, travelling to Indonesia is like immersing yourself into a unique blend of multiple nations all at once. The various experiences that the destination has to offer is mind-blowing, ranging from exploring wild jungles to unwinding in luxury resorts. Are you looking for a travel experience of a lifetime? If yes then Indonesia is where you will find endless opportunities to explore both nature and culture in its authentic beauty!
II. Indonesia as a family-friendly destination
Although Indonesia is probably not the first destination which comes to mind when planning your next family trip, you definitely shouldn't miss out on the endless opportunities that it offers to visitors of all ages! Volcanoes and jungles, white-sand beaches and green rice fields, fun activities and relaxation – there's definitely a lot to choose from, and the best thing about it is that both the adventure-seeking families and the ones who prefer a more laid-back vacation will be well catered to. Children-friendly activities can range from white water rafting through the jungle to volcano hiking at sunrise, depending on the age and liking, and won't leave the little travellers bored for a moment. Luckily for parents, there is no need to spend a whole fortune trying to provide their kids with great activities, since Indonesia is a very affordable destination, making it possible for people to enjoy a different experience each day of their visit. What's more, you don't have to worry about special food requirements and getting around, since the family-oriented resorts in Indonesia have you covered on all of it.
Keep on reading to find out which are the top 7 best Indonesia Family Resorts to stay at! (put a link to the text down)
To sum it up, here are the 6 main reasons on why Indonesia is a great family-friendly holiday destination:
1) Rich Diversity in all aspects: Indonesia is a country of many sub-cultures and traditions, art and wildlife, attractions and cuisines. There's no shortage of what to see & do everywhere you go!
2) Educational Value: there's nothing more enriching for children than learning while travelling, whether it be surfing or diving, cooking a traditional Indonesian meal or visiting a turtle sanctuary. Taking a new skill or knowledge back home is priceless!
3) It's affordable: No need to cut on your children's activities and having to sacrifice your budget when travelling here! Unlike Europe and the US, Indonesia is a generally affordable destination, providing a great opportunity to get the maximum out of your vacation and do all the amazing things you want!
4) Marine life: Brace yourself for one of the most breathtaking marine life encounters that you've ever seen – swim next to mola molas, mantas, turtles, tropical fish, and more! Depending on your children's age and experience, you can start off with snorkelling and move on to deep sea diving. Time to go and visit the underwater world!
5) Exploring 'off the beaten track': craving majestic natural sceneries and isolated tropical beaches? Want to take your family on the ultimate exotic adventure? Say no more! One thing that Indonesia will for sure enchant you with is its unspoiled nature and wildlife.
6) An eye-opening experience: travelling is the best way to teach children about cultural diversity and nature, allowing them to experience the world in a new way, leaving them with lifelong impressions and memories. They will thank you later!
Even though tourism in Indonesia is well-developed in 2020, families generally doubt whether it's a good idea to travel with kids to a developing country. It's important to keep in mind that while places such as Bali and Jakarta are fully suited to meet tourists' needs, other destinations like Borneo and Sumatra are still quite the challenge. The reality is that tourist infrastructure and getting around can sometimes be tricky, especially when bringing younger children. This is why planning is key – from choosing a suitable holiday package, to making sure that the activities chosen are safe and suitable for your children. Luckily, we are here to relieve you from all the hassles surrounding logistics and planning. Learn more about our local expertise, tailor-made approach and our 2020 Indonesia tour packages!
Keep on reading to learn tips on health and safety when travelling to Indonesia!
III. What are the best of "see & do" in Indonesia for families?
Deciding where to go and what to see when travelling to Indonesia can be a tough task that requires a lot of info digging beforehand, especially for first-timers. Each region of the country has its own unique charm, signature cultural heritage, as well as unparalleled sights and activities. What's more, travelling with kids makes it even more challenging, and questions such as "is it safe enough?" and "what is the most suitable option for our family?" become the main concern for parents. We will try to help you out by breaking down the best of "see & do" in Indonesia for families by region. Here are our top 5 destination picks:
1) Bali
First thing's first! A dream destination for many, the famous island of Bali is the perfect place for first-time travellers to Indonesia, who want to have a laid-back and easy holiday. Rich in cultural heritage, natural sights and culinary joys, the island is a favourite choice for many, who keep on coming back for more of the warm hospitality and unforgettable feeling of bliss. It's an excellent choice for families, since the island has been a holiday destination for a while now, and its infrastructure and resources have evolved greatly throughout the years. Today Bali meets the needs of a variety of travellers with incredibly good value. There's an enormous amount of accommodation to choose from, as well as an incredibly variable choice of food, including Western dishes. This is a relief to many parents with kids who are picky eaters. Despite the main selling point of the island being the beaches, that's only scratching the surface of what Bali has to offer. Hindu temples and busy markets, stunning rice fields and majestic volcanoes, musical shows and mystical rituals – all of this on one island! One thing's for sure – there's no way to run out of things to do in Bali with the whole family, whether you're travelling with toddlers or teens!
Here are our top activities & sights for families on the Island of Gods in 2024:
a. Make a splash at the best water park in Asia!
Waterbom Bali is a must for families visiting Bali – the fun is guaranteed for all! The water park offers a variety of slides, different kids' areas and all the necessary facilities for a fun day out with the kids!
b. Sail down a river through the jungle!
White water rafting is a great way to experience the inland of the island, and discover a whole new side of it. Switch your adventure mode on, and get ready to test your teamwork skills!
Book your Rafting experience here!
c. Get up close with wildlife
Are your kids intrigued by exotic animals and dream of meeting them in real life? Then seeing them up close for the first time ever would definitely be a memorable experience! Bali offers a great variety of ways in which you can get up close with Indonesian wildlife, either by visiting the Monkey forest in Ubud, or going to Bali Birds and Reptiles Park. For an even cooler experience, head to Bali Safari Marine Park, where you will be a hand away from with lions, tigers, hippos, zebras, and many more!
Check out our unique Animals of Bali tour!
d. Explore the countryside on two wheels!
For families who like to be active and aim to be "greener" when travelling, a great choice is going on a bike tour. The cycling experience will allow you to enjoy the surrounding rice fields and witness the local way of living.
Not just a cycling tour…
e. Dive Deeper
Having one of the richest marine diversities in the world, it would be a waste not to dive into the waters of Indonesia! First-timers, beginners or advanced, there's a chance for everyone to explore the beauty of the underwater world. Looking back, that would be one of the highlights of your family holiday, guaranteed!
Book your diving experience with our reliable instructors now!
f. See the sunrise from a volcano
This tour is suitable for families with older kids, and especially for the ones who enjoy active adventures such as trekking! Climbing Mount Agung at sunrise, which is the highest point of the island (3142m), is a truly rewarding experience! The breath-taking panoramic view over Bali should be on your bucket list!
Climb Mount Agung with our experienced guides!
g. Travel through Indonesia… in 90 minutes!
The famous "Devdan Show" is one of the must-see's of Bali! Spectacular and enchanting, this family spectacle takes you on a cultural journey through the Archipelago, by featuring music and dance from the most unique islands of Indonesia. The special effects and hypnotizing movements of the performers will teleport you and your kids into a world of magic, mystery and ancestry!
h. Love is in the air!
Yes, we know that family trips can sometimes be a lot to handle for you and the parents. It can get exhausting and in the end you might need a break from the holiday itself. Being in Bali with your kids doesn't mean that you need to miss out on the romantic atmosphere that the island creates for couples! Taking some time only to yourself and your significant other is a great way to lighten up the spark and show how much you appreciate them! There are many romantic places and couple activities to choose from in Bali, such as having an unforgettable dinner experience under the starry sky, in the middle of the jungle. It's time to spoil yourself!
Surprise your loved one with one of our romantic picnics or dinners in Bali!
2) Java
Java, the main island of the country, as well as the most populous one, is often left out of the itinerary by families who are planning to travel to Indonesia. Often overlooked, Java is Indonesia's heartland and home to the capital Jakarta, as well as other culturally significant cities such as Yogyakarta. Travelling through Java means never being too far from a new city and a new sight to explore, due to it being intensely populated. The island's unimaginably rich cultural heritage, ancient Hindu temples and extraordinary surrounding nature won't leave you indifferent! The most authentic travel experience awaits you here!
It is recommended that families with older kids consider including Java in their travel plans to Indonesia! To help you out, we have presented the main highlights for families visiting the island below:
a. Bustling Jakarta
Fantastic shopping malls, a huge variety of museums (including the Kite museum Layang-Layang), and endless fun kids' activities – Jakarta will for sure keep you busy! To many people's surprise, the Indonesian capital offers a great amount of family-friendly activities, ranging from cultural to culinary experiences.
b. The magnificent Borobudur temple in Yogyakarta
This UNESCO World Heritage Buddhist temple is the largest monument of this kind in the world! Despite its territory, it won't be a challenge to navigate and explore with children. An unforgettable way to experience this place's magic is to witness the sun rising and slowly illuminating the beauty of the surroundings.
Check out our organized visit to Borobudur & more of the greatest temples of Java!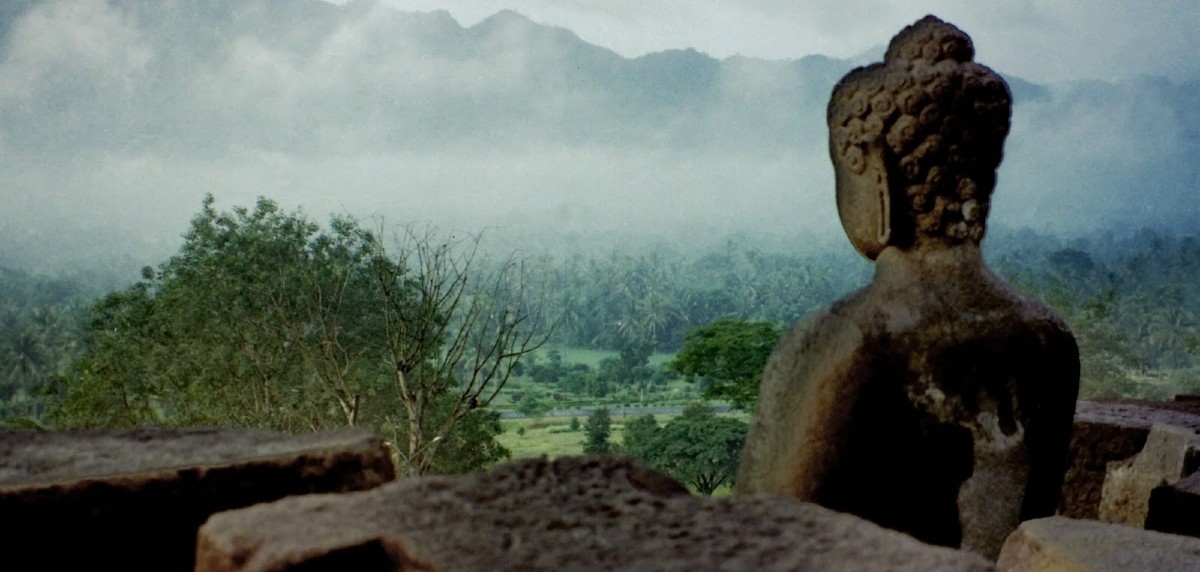 c. Getting close to a volcano at Mount Bromo
Located in the Eastern part of Java, Mount Bromo is part of the Bromo Tengger Semeru National Park – place of spectacular views and dramatic landscapes. Standing on the edge of Bromo's crater is one of those once in a lifetime experiences, which should also be on your list! When it comes to travelling with the family, older kids will definitely be impressed by getting close to a real volcano and learning the science behind it. The laid-back hiking around Mount Bromo is a great choice for families that enjoy more of an activity-oriented holiday!
Book your Bromo sunrise tour here!
3) Gili Islands
Only a speedboat away to the east from Bali, the Gili Islands is what the get-away of your dreams looks like! The small territory, warm local hospitality and the complete absence of motorised vehicles contributes to their unique charm. Once you set foot on one of these islands, you'll immediately notice the laid-back vibe, and you might not want to leave soon. We wouldn't blame you. Surrounded by pristine waters with rich marine life, these 3 islands couldn't be more perfect to explore with kids! Each of the main 3 Gili's has its own charm: Gili Trawangan is bustling with visitors and offers the majority of the activities; Gili Meno is great for fully unwinding and spending tranquil days at the beach; and Gili Air is the perfect mix of both.
Here are our top selected activities for you and your kids to enjoy when visiting the Gili Islands:
a. Bike Fun
Since there are no motorbikes or cars, the only ways to get around are either by carriage or simply by bicycle! Hop on some bikes, which you can find and rent on any of the islands, and explore in your own time.
b. Let's dive!
The Gili's are the perfect place to finally take that diving lesson you've been dreaming about. The diving schools here provide visitors of all ages and levels with the possibility to come face to face with the incredible marine life under the surface, such as colourful corals, tropical fish and even turtles. Why not take it one step further and get a diving certification?
c. Snorkelling
If diving is too advanced for your kids, simply renting out a pair of snorkels is a great alternative! The turquoise calm waters are great for younger children who might just be getting acquainted with marine life. Only imagine the excitement of your little ones, such as "mommy, look, that's Nemo". Don't forget to look out for the turtles!
d. Horse-riding
Another great activity which most kids go crazy about is horse-riding! A pretty popular activity around the Gili's, this might be the highlight of the trip for children who love animals.
e. Sunset love
There's no other way to describe the sunsets which can be enjoyed from the Gili's, rather than simply magical! This spectacular view is completely free of charge, and will have you reminiscing about your trip long after it's over. A time for all the family to gather around a bonfire at the beach, or a dinner table, bond and feel the love!
f. Turtle Sanctuary
When going to Gili Meno, do not forget to pay a visit to the Sea Turtle conservation spot, which relies fully on donations from travellers and is run by the sanctuary's keeper. Seeing the baby turtles will leave both you and your kids smiling, and you might even be lucky enough to get the chance to release some of the turtles into the water!
4) Lombok
Think Bali, but 20 years ago! This is what Lombok is today – a serene and lush island away from the touristy crowds. It's not hard to find untouched white-sand beaches and hidden waterfall spots over here, which definitely helps you to unwind. Luckily, the inland of the island is just as luring as its coastline. Amongst the main reasons to visit Lombok are its unique blend of Muslim, Buddhist and Hindu culture, the tranquil ambience, and stunning wild nature. Looking for things to do & see with your kids? Here are a few suggestions:
a. Find your own private beach!
What can be better than having a whole beach all to yourself? Get into explorer mode and find the perfect spot for you and your family!
Tip: For your teenagers the perfect Instagram photo of the trip is essential & this is why we are giving you a hint about where to take them: head over to Pink Beach, and watch them thank you later!
b. Majestic Waterfalls
You thought that Bali has the best waterfalls? Think again! One thing that Lombok surpasses Bali in is the variety of waterfalls. The most stunning ones include Sendang Gile and Tiu Kelep, Benang Stokel and Benang Kelambu, as well as Tiu Tedja. For kids who like being in nature and especially hiking, visiting one of these places can turn into an adventure straight out of an Indiana Jones movie!
Beware – this is an activity that requires you to be in physically good shape, since you'll have to hike and sometimes climb up and down stairs. Tip: Make sure to pack your hiking shoes if heading to explore the waterfalls!
c. Sunset charm at Semeti Beach
One of Lombok's highlights is this rather interesting-looking beach with its natural rock formations. Gather up your family here at the end of the day to experience a stunning sunset – straight out of a postcard!
d. Water Thrills
Surfing, diving, snorkelling – there's no shortage of fun water activities! Not to mention that Lombok's waters are full of tropical marine life, waiting to be discovered!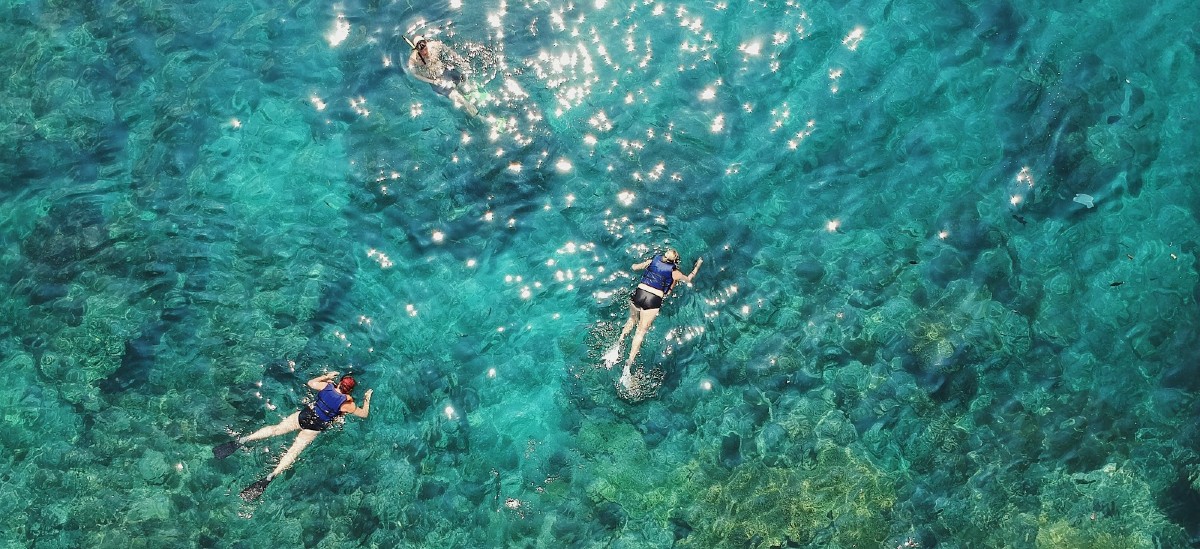 e. Pamper yourself at a local SPA
Let's face it – travelling with kids can be stressful! This is why we also thought about you, the parents, and suggest that you take some self-care time by visiting one of the SPAs on the island and treating yourself to some relaxing massage.
5) Komodo & Flores
Is Komodo Island closed for visitors? The short answer is no – at least not for now.
So, our suggestion is for you to hurry up and give it a visit with your family while it's still possible. Even though the island is mainly known for its Komodo dragon – the world's largest lizard, it offers much more to visitors! Being part of the new 7 natural wonders, Komodo will leave you in awe with its out-of-this-world diving locations, tropical beaches (including a Pink beach), and mind-blowing views. Here is what to expect:
a. Real dragons?
Reason number one for people to visit is, of course – the Komodo dragon! These super rare massive land reptiles inhabit the Komodo Island National Park, where you will get the chance to see them up close, led by your personal guide, who will ensure your safety during the visit. This experience leaves adult travellers speechless, now what about the kids!?
b. Scuba Diving & snorkelling
Have you ever seen a Manta Ray in the wild? Well, now is your chance! Apart from having the possibility to swim with these majestic creatures, the waters of Komodo & Flores are a joy to everyone who loves underwater adventures. The fun for all ages – from toddlers to teenagers – is guaranteed!
c. Padar Island hike
This viewpoint is one of the most extraordinary locations that you'll ever visit! The short hike leads to the island's summit, from where a magnificent view of all the surrounding islands unveils! Amidst this topography heaven, you will find yourself questioning whether you're still on the same planet! Do not forget your camera and try to capture the best shots of you and the kids, at which you'll be looking back at, years later.
Which Komodo tour suits you the most?
IV. Essentials & Tips:
1) Budget
Q: How much does it cost to travel to Indonesia as a family?
A: The short answer is – it can start from as little as USD 200 per day (for a 4-members family), and increase greatly, depending on many factors, such as your accommodation type, the activities you choose, and the restaurants you eat at. Of course, the more you would like to experience and see the higher budget you should plan for. Still, one great advantage about travelling to Indonesia is how affordable it is, and especially how reasonably-priced a luxury vacation can be! Moreover, travel packages in Indonesia offer the optimal experience for each family's budget!
Credit cards are widely accepted mainly in more developed regions, such as Bali and Jakarta. However, it is highly recommended that you carry enough cash with you for the planned activities, so that you don't end up searching for an ATM in the middle of nowhere.
TIP: Keep in mind that when travelling as a family there are often discounts at accommodation stays, as well as activities and tours, so make sure to take advantage of it!
2) Timing
Q: What are the best times of the year to visit Indonesia?
A: Since the country is located around the equator, the climate in Indonesia is pretty even, with two main seasons – the drier hot one from May to November, and the cooler wet one from November to March/April. However, it is never unbearably hot or freezing cold here, but rather there's a constant tropical climate, with average temperatures of 30˚C.
One thing to keep in mind when visiting Indonesia during the wet season is that it is very likely that there will be a few hours of rain a day. Sometimes that means that roads can be blocked and trails can get inaccessible due to heavy downpours, therefore some of your planned activities might have to be cancelled. On the other hand, it is logical that during the dry (high) season (between May and September) there will be considerably more travelers, meaning that some destinations, such as Bali, can get pretty busy. The good news is that there is always enough accommodation and activities to choose from, so there's nothing to worry about!
To conclude, the most recommended time to travel through Indonesia, considering the weather conditions and the crowds, is either March/April or October.
Here is what to keep in mind when travelling to Indonesia:
Big celebrations, such as Ramadan and Lebaran (everywhere in Indonesia, but especially Java), as well as Nyepi Day (only in Bali) can affect transportation and services in general.

December and January are the busiest times for Bali due to the Australian school holidays, and between July and August travellers from the Northern hemisphere flock to the island during their summer holidays.

If planning to visit Mount Rinjani in Lombok, remember that the national park is closed for 3 months – between January and March.
3) How are safety & Health in Indonesia?
Q: Is Indonesia a safe country to travel to with kids?
A: Indonesia is a relatively safe country to travel to; however it is always advised to have common sense when visiting. For example, be aware of the risk of pickpocketing in touristy areas, such as Kuta in Bali. Another thing to bear in mind, especially when travelling with kids, is that safety facilities considered "basic" in Western countries might not be present in Indonesia. For example, busy traffic and bad sidewalks can be a potential risk for children, therefore keeping a closer look on them in busy areas is recommended. Be especially careful when coming in contact with street cats and dogs, since rabies is a widely spread problem.
Q: What vaccines should we get before travelling to Indonesia?
A: Just like any other tropical country, Indonesia also carries a risk of diseases for foreign travellers. This is why you should prepare your family in advance, since it's always better to be safe than sorry. It is usually recommended to get a typhoid shot, especially for children under the age of two. Other advised vaccines, which in some countries are mandatory (if so – hooray for you), are hepatitis A and B. Before departure, don't forget to check whether the area you're travelling to has a potential risk of Malaria or Dengue fever. And remember –the good old mosquito spray never hurt anybody!
Lastly, as already mentioned, rabies still exists in many places, and travellers can also get vaccinated for it. However, staying away from stray animals and monkeys should greatly minimize the risk of getting bitten.
Q: How about water and food safety?
A: Tap water is not drinkable! This is why you should make sure to take reusable water bottles with you, since you can refill them in most hotels, restaurants and cafes. Now when it comes to food, the quality standards have greatly improved over the years, especially in highly visited destinations, such as Bali. However, apply common sense when choosing where and what to eat – for example, if you or your kids are known to be sensitive eaters, maybe trying the spiciest sambal dish in a suspicious warung (local eatery) by the side of the road is not the best idea!
Q: Do we need travel insurance when going to Indonesia?
A: Absolutely – especially when travelling with children! You should make sure to have a solid travel insurance that covers a range of medical expenses In case of an injury or emergency.
4) Clothing
Q: How should we dress when travelling to Indonesia?
A: Very simple – according to the place you visit! Although walking in bikinis in Bali might be generally okay, other parts of Indonesia are way more conservative and there's a chance that your "normal" holiday clothes might be offensive to the locals in more rural areas. So, dress modestly, do your research beforehand, and always have a sarong at hand! Pay extra attention when visiting temples and holy places – most of them have signs that tell visitors what is required from you (for example, wearing a sarong and tying up your hair).
V. Where to stay? The 7 best Indonesian Family resorts
Choosing an accommodation when visiting Indonesia is an especially challenging task. Why? Because the abundance of options can be overwhelming. From enchanting private villas to grand luxury hotels, there are plenty of options to cater to every family's individual preference, needs and budget. Hidden jungle spots, beachfront bliss or modern luxury – what's it going to be? We tried to make it a bit easier for you by hand picking the Top 7 best family resorts in Indonesia:
1) Courtyard Marriot - Nusa Dua, Bali
2) Visesa - Ubud, Bali
3) Bali Mandira Beach Resort & Spa – Legian, Bali
4) Kila Senggigi Beach – Lombok
5) Mola2 – Gili Air
6) YELLO Hotel Harmoni – Jakarta
7) The Udaya Resort - Ubud, Bali
VI. What family holiday packages does The Seven Holiday offer?
Planning a holiday to Indonesia with kids is exciting, but can also be challenging. This is why we offer families our expertise and local knowledge when it comes to planning their dream vacation. Allow us to help you out and relieve you from the hassle of planning and organizing every single detail of your trip – after all, this is your time to unwind and enjoy some quality family time, and not worry about what can go wrong. Check out The Seven Holiday's Family Holiday package, thoughtfully created with all family members needs' in mind! Not exactly what you're looking for? Maybe you feel like there's something missing? We'll modify it for you – just let us know what your ideas are, and we will take care of it! Having some doubts or in need of professional travel advice? Our international staff is here for you. Worried that everything will be on point during your holiday to Indonesia? We've got you covered with our 24/7 personal assistance throughout the entire trip!
VII. Conclusion
Indonesia is a destination of a lifetime. You cannot simply take in all of its richness and glory in one go, so you're very likely to be coming for more! There'll always be another remote island to discover, an unknown rural area to explore, or a new breathtaking view to observe from somewhere high up. Natural wonders, mystical rituals, and cultural journeys – there's no shortage of routes to take to unveil the authentic spirit of Indonesia. It's time to start from somewhere!
Hard to decide from where to start exactly? Ask us now!